In Bruce Creek the smallest lot is 4,000 square metres.
Almost every person that enters a land sales office ideally wants a large homesite. When people think large lot, they are generally thinking of 500 – 650 square metre lots.
But are these really large homesites? No, they aren't. We are very fortunate to have identified a small town just outside of Geelong where lots of over an acre still exist. These lots allow you to have room for a huge home, tennis courts, pools, large workshops or pretty much whatever you want. You will never need to move, you can just continue to enhance the property and build that dream garden, orchard or perhaps it's a cricket pitch and footy goals.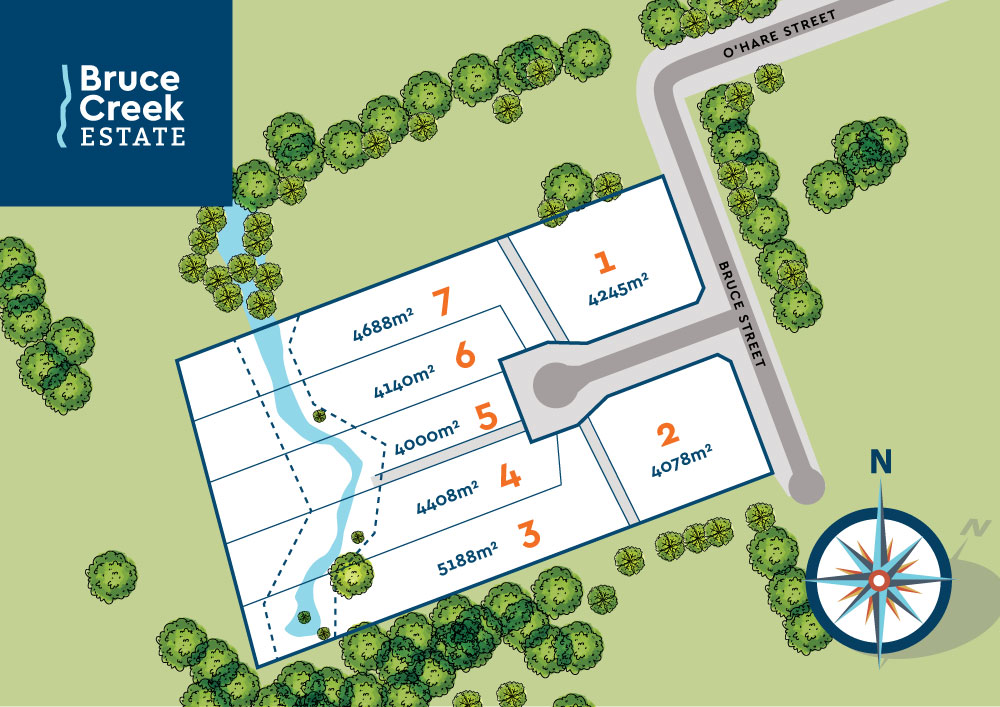 Located just 30 minutes from Geelong, down the Midland Highway is a heavenly little town called Lethbridge and the development we are referring to is the Bruce Creek Estate. Plenty of fresh air and that real country feel, but still just a short distance into Geelong. Many facilities are either in the town or close by. This is a chance to get out of the rat race and live a dream life on acreage with prices starting at only $305,000.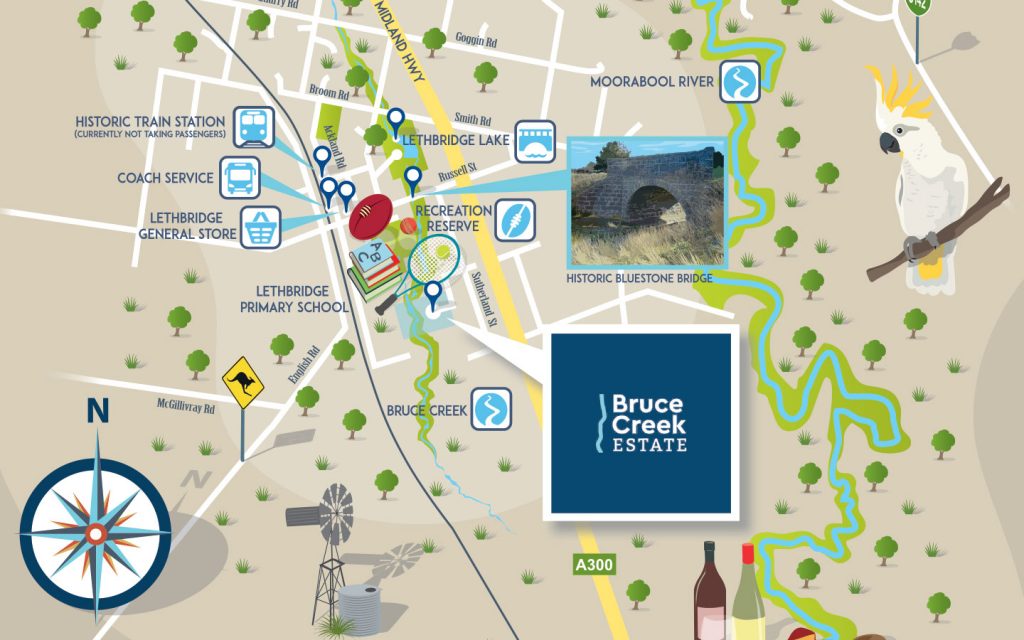 Let's take a look at just how large these lots are, keeping in mind that the average lot size on a standard residential project today is 400 square metres. In Bruce Creek the smallest lot is 4,000 square metres – that's 10 times larger, it has a frontage that is 28metres wide and a depth of 143 metres. Go outside and pace out 143 metres and I am sure you will be amazed just how deep that is.
For the price you could be paying for a standard home site on the outer fringes of Melbourne or Geelong, you could be living on an acre here at Bruce Creek Estate, Lethbridge.
Whilst we are all being asked to remain home at present, our online sales program still allows you the opportunity to buy – without leaving your living room. It is a great time to secure your land, buy now and settle later.
For more details visit us at www.brucecreek.com.au or email our team brucecreek@latituderealestate.com.au